The Origins of the Derby Silk Industry
Silk stockings that copied the Italian fashion leaders were highly prized from their introduction in England in Tudor times. Worsted knitting had located itself in the East Midlands by the start of the eighteenth century, but the silk industry remained in London a little longer.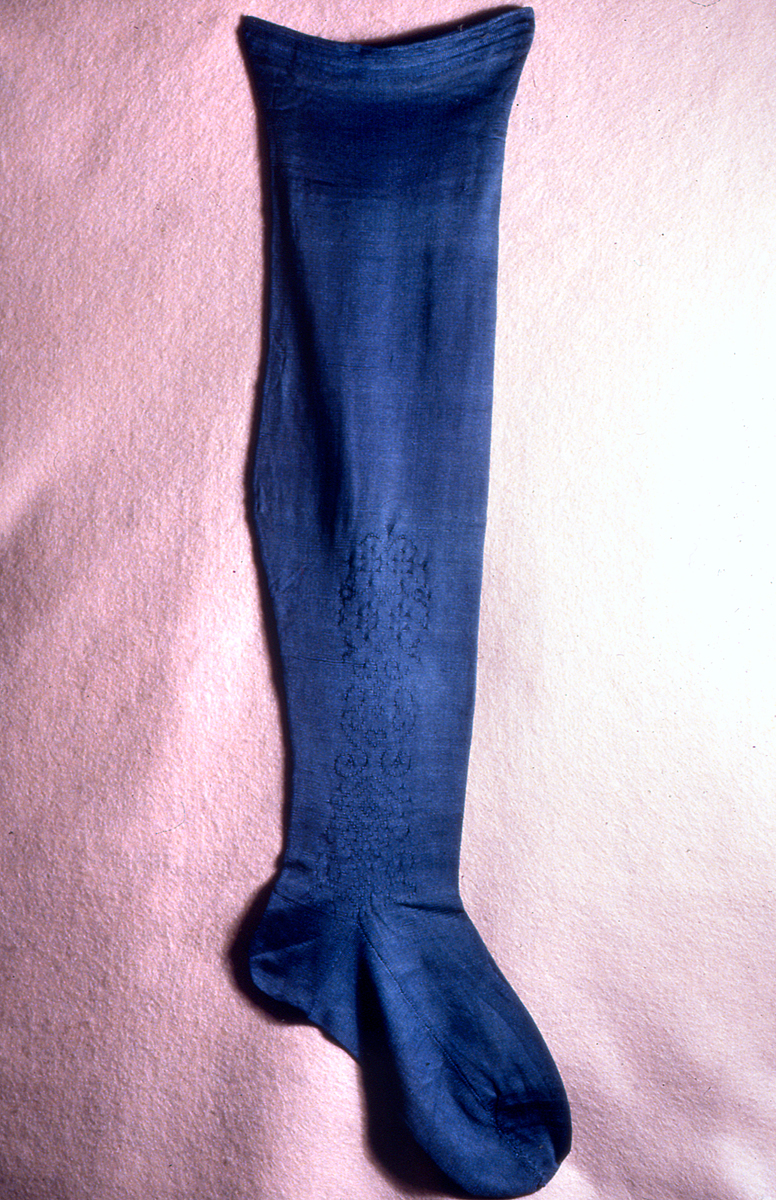 Imported silk from the Continent came into London where it was processed for use in weaving and knitting.  Waste from the weaving process was often recycled and turned into silk yarn for knitting.  This link between the two industries allowed London to compete with the East Midlands on price.  The London industry also benefited from being located close to the main market for tailor-made garments.
The first mills
Early attempts to relocate the silk industry to the East Midlands were made by Thomas Cotchett in 1704 when he tried to establish a silk mill in the region.  Described as a 'citizen and merchant tailor of London', Cotchett leased Little Island in the River Derwent from the Derby Corporation.  After spending £2,000 building the mill, a particularly high price for a mill at that time, he went bankrupt in 1713.  In 1715 John Lombe, a friend of Cotchett and silk merchant from London, visited the mill and saw its decayed state.  Lombe promptly bought the mill for £200 and began to rebuild on the site based upon designs he saw on a visit he made in 1716 to Leghorn, Italy.  John Lombe died soon after he had returned from Italy and left his brother Thomas to carry on the work.
The mill on Little Island was well positioned to supply silk yarn to the knitting industry centred around Nottingham.  Ideally, such a mill would have been located in Nottingham so as to avoid the problem of transporting yarn to hosiers' warehouses, but the Trent was considered too slow moving a river to power a mill.  The Derwent was seen as a fast moving river with enough force to drive the mill's waterwheels.  This early choice of location by Cotchett and Lombe led to the development of a focus for silk knitting around Derby, while Nottingham mainly used cotton after Arkwright and Hargreaves set up their factories and Leicester used worsted.
The remains of the silk mill now form part of Derby Industrial Museum.