Twentieth Century Fashions (1900-1949)
Early twenty first century designs still retain characteristics of the fashions that were being developed in the early twentieth century.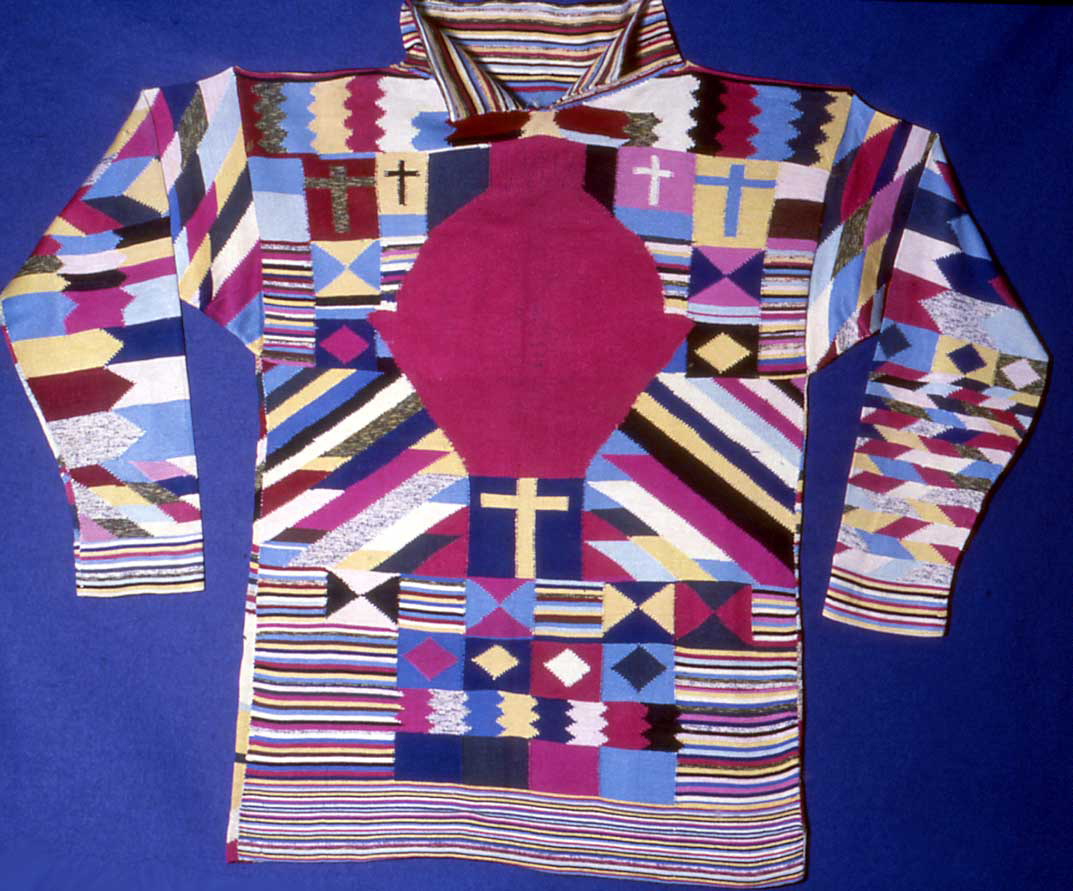 Short jackets were preferred over tail coats and worn by all classes.  Waistcoats were often made to match the jacket and turned-down shirt collars replaced stiff upright collars.  Trousers had continued to be worn, but with the addition of turn-ups and sharp creases.  Dark striped and grey trouser fabrics were popular.
Knickerbockers and pullovers allowed the body to move easily and were often worn as sportswear.  Baggier knickerbockers evolved into plus-fours during the 1920s.  Pullovers were knitted in bright colours or shades of red, green, blue, brown and grey.  The image of the golfer wearing plus-fours, a colourful sweater and long pair of socks still survives today.
Socks with colourful patterns were usually reserved for sportswear and informal occasions.  Plain or discretely patterned socks were required for formal occasions.  Black silk or rayon socks were popular for eveningwear and were sometimes plated with a different lining fabric.  Cotton, rayon, silk, wool, lisle and cashmere were all used for socks.  Technological improvements allowed Lastex, a rubber thread, to be used for ribbed tops.  In 1929 'Tenova' self-supporting socks were patented with a Lastex rib top.
For women, the corseted body and long skirt continued until the First World War.  High blouse and dress collars wrapped around the throat with the support of wires or bone.  A change in attitudes brought about by the War impacted dramatically on women's fashions.  Skirts and dresses no longer covered the feet and it was acceptable to have the hem at knee-level.  By the 1920s most dresses had lost the 'thin waist' look and the fabric was left to drape straight down from the waist.  V shaped and straight necklines replaced high collars.  Sleeves were generally worn to the elbow or full length, with the exception of 1920s evening dresses that were often sleeveless.
New knitted garments came into fashion in the 1920s.  Hip-level woollen cardigans and stockinette costumes became popular.  The jumper-dress consisted of a jumper worn with a matching skirt.  The jumper was often a three-quarter or knee length jacket with the low waistline marked by either a belt or button fastening.  The twin set was fashionable during the 1930s and 1940s.  It consisted of a jumper and matching cardigan.
The liberation of legs from beneath long skirts provided knitting manufacturers with the opportunity to design and sell a range of new stockings.  Simple clocks were added to some stockings.  Up to the 1920s stockings were worn in a variety of colours (black, silver-grey, mole, champagne, pastel, pink, sky blue, beige, white) to match the dress being worn.  During the 1920s, flesh-coloured stockings came into fashion.  Companies added shades such as nude, putty, fawn, beaver, golden tan, sand, sunburn and camel to their range of flesh-colours.  Suntans became fashionable in the 1920s and women wore stockings that gave a tanned appearance.
The introduction of rayon (artificial silk) provided stockings with the look of silk, but at a fraction of the cost.  In 1925, fine silk stockings cost £1 9s 6d a pair and mercerised Lisle stockings were 6s 6d, but a year later, rayon stockings could be bought for 2s 11d.
Circular knitting machines helped to reduce the cost of stockings.  Stockings were produced cheaply from a knitted tube of fabric shaped on a stocking board.  Unfortunately, after wearing the stockings for a period or washing, the board shape was lost and the fabric bagged around the ankles.  Mock fashioning marks were added to some seamless stockings to give them the appearance of being fully-fashioned.
The outbreak of World War Two delayed the revolutionary introduction of nylon (discovered in 1938 in the USA) to Britain.  From 1941, clothes were rationed and the government required heavy cotton, rayon and woollen stockings to be manufactured as they were harder wearing than fine stockings.  Stockings were carefully maintained and repaired to make them last.  As an alternative to stockings, gravy browning and other solutions were painted on legs to give the appearance of stockings.